Dr. Rajendra Sonavane
M.S.,F.I.C.S.,F.I.A.G.E.S.,F.I.S.C.P.
Certified training in LASER surgery, Germany & Poland
The 8th World Congress - In Agra : February-2023
The 8th World Congress, an international conference organized by the International Society of Coloproctology, took place from February 23 to 26, 2023 at the prestigious Kalakriti Cultural and Convention Centre in Agra. The event was attended by approximately 1000 surgeons and coloproctologists from India, Singapore, Saudi Arabia, the USA, and Europe.
Dr. Rajendra Sonavane was invited as the Course Director for the Pre-congress workshop titled "Lasers in Proctology." Additionally, he delivered two presentations during the main conference on the topics of "Finger Hal with Laser Haemorrhoidopexy" and "LIFT with FILAC in Simple and Complex Fistulas in Ano," which were well-received by attendees.
Dr. Sonavane had the honour of presiding over two sessions as Chairperson during the main congress and he demonstrated surgeries that were streamed live to the conference venue during the Interactive Live Surgery Session. The event featured contributions from approximately 100 experts from around the world, who presented their work on various diseases, including piles, fissures, fistulas, pilonidal sinus, constipation, obstructed defecation syndrome, cancer, and IBD.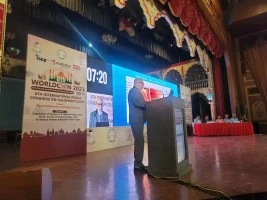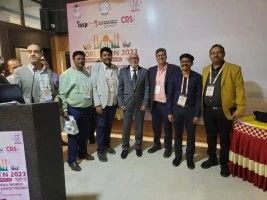 PROCTOHON, a two-day event in Hyderabad : November-2022
Dr. Rajendra Sonavane was invited as a faculty member to the International Society of Coloproctology - PROCTOHON, a two-day event in Hyderabad on November 5 and 6, 2022. This marathon event included a training session for surgeons, a live presentation of surgical procedures, and an assessment for over 250 participating surgeons seeking ISCP fellowship. Here, Dr. Sonavane demonstrated fistula in ano surgery during a live surgical workshop.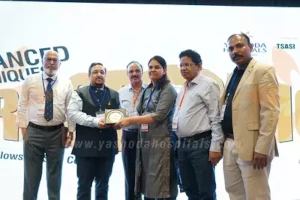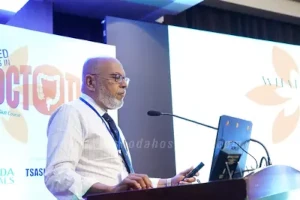 Live Demonstration cum lecture on LASER Piles Surgery : August-2022
On August 26, 2022, Dr Rajendra Sonavane gave a lecture on LASER surgery in Piles Treatment to over 40 doctors from all over India along with a live demonstration of live surgery. This training was held in R. A. Podar Ayurved Medical College, Worli, Mumbai.
GIFTCON 2022 : July-2022
The Gastrointestinal Foundation of Thane (Maharashtra) had arranged its annual conference, GIFTCON-22 at Goa on the 15, 16, and 17th of July 2022.
Dr Rajendra Sonavane was one of the faculties at this conference. He made a video presentation of LIFT with FILAC, in a difficult case of Horse-Shoe Fistula in Ano, to delegates attending the Conference from Pan-India. This session was appreciated by all. Besides the presentation, he chaired two scientific sessions at this conference.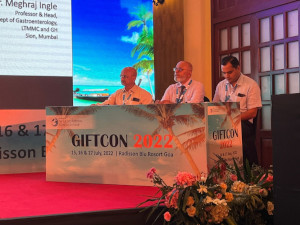 Innovation in Proctology : March-2022
The International Society of Coloproctology had arranged a two-day Live Surgery workshop at Godrej Memorial Hospital, Mumbai on March 5 & 6, 2022. Dr Rajendra Sonavane demonstrated LASER piles and LASER pilonidal sinus surgery to an audience of surgeons from all over Mumbai and India.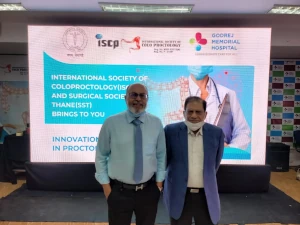 Lifetime Achievement Award : December-2021
Dr Rajendra Sonavane has been honoured with 'Lifetime Achievement Award 2021' by the Indian Medical Association, Kalyan Chapter for his exemplary contribution to the field of surgery and coloproctology.
Felicitation event-IMACON-21 on 5 December 2021 at Acharya Atre Rang Mandir, Kalyan (West).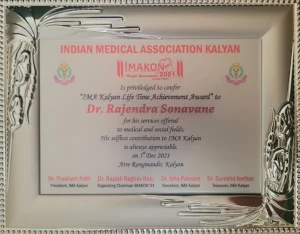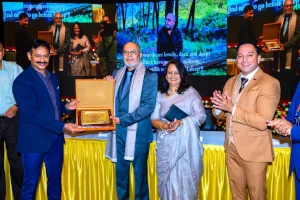 Webinar - Masterclass Proctology Update : July-2021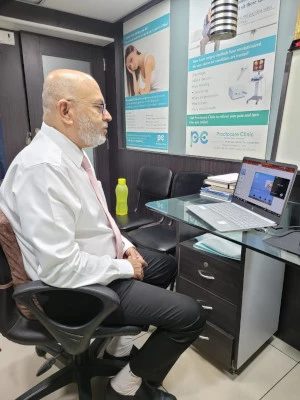 To update surgeons in the field of colo-proctology, Abbott India Private Limited organised a webinar- Masterclass Proctology Update. Dr Rajendra Sonavane was invited as the faculty. Here, he presented his thoughts and insights on the topic - Medical Management and the use of LASERs in anorectal disorders.
E-CME : November-2020
On 6 November 2020, Dr Rajendra Sonavane presented a lecture "Insight into Ano-rectal problems and its treatments".This hour-long virtual lecture followed by a question and answer session was organized by Abbott GI, a pharmaceutical company. More than 40 doctors including a number of surgeons from different parts of India attended this E-CME.
ISCP : November-2020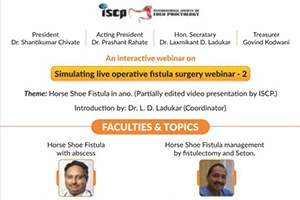 Live demonstration of Management of Horseshoe fistula with LIFT and LASER –A presentation in Webinar organized by the International Society of Colo Proctology (ISCP) on 1 November 2020.
The prestigious International Society of Colo Proctology(ISCP) organized an interactive webinar on Simulating live operative fistula surgery. The theme of this virtual seminar was "Horseshoe Fistula in Ano". For this webinar, Dr Rajendra Sonavane presented on the topic "Management with LIFT and LASER" with a live operation on a patient with a horseshoe fistula. Many other eminent surgeons too presented on the same topic which was followed with discussion. This deep dive into the treatment options for horseshoe fistula was attended virtually by 500 doctors from across the globe.
Dr. Sonavane's technique in LASER was appreciated by the participants since it was painless, less bleeding and scarring and faster recovery of the patient.
WORLDCON-2020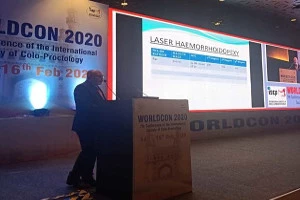 The most prestigious 7TH International Conference by International College of Coloproctology Worldcon-2020 was held in Hyderabad, Telangana between 14 and 16 February 2020. As a faculty in this conference "Empowering surgeons…..Impacting lives" Dr Rajendra Sonavane demonstrated a live LASER haemorrhoidopexy to a packed hall of over 600 surgeons from all over the country, Along with this interactive demonstration, he presented a paper on "Principles of LASER in haemorrhoids", which was highly appreciated by the delegates.
MASICON 2020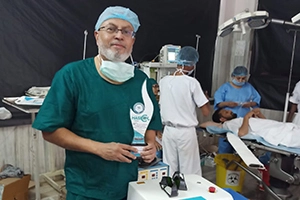 (From Traditions to Trends)Dr Rajendra Sonavane presenting a live demonstration of LASER surgery at the 42nd Annual Conference of Maharashtra State Chapter of ASI, organised between 23-25 January 2020 at Amravati, Maharashtra.
Workshop on LASERS in Proctology
: (SMIMS College, Bhillai on 17 November 2019)
In the industrial town of Bhillai, Chhattisgarh, Dr Rajendra Sonavane was invited as a faculty to conduct live operation workshop for eminent surgeons. To a packed hall of pan-India participants, Dr Rajendra Sonavane demonstrated the use of LASERS in proctology.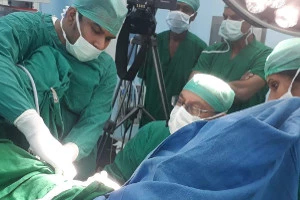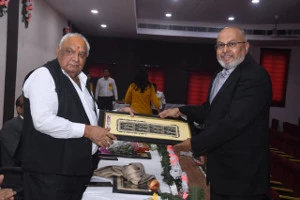 Proctology, 2019
An international Conference under the aegis of the prestigious "Association of Colorectal surgeons of India" was held in Grand Hyatt, Mumbai from 31 October to 3 November 2019. Over 1000 surgeons participated in this annual International Congress. Dr Rajendra Sonavane chaired a session on Haemorrhoids along with other international faculties. Also, he was on the panel for live operation workshop on piles as well.
GIFTCON-2019
One of the prestigious conference "GIFTCON-2019 "this year was organised in Goa from 19 th July to 21 July, 2019.Dr Rajendra Sonavane from Proctocare clinic presented a video lecture on LASER Treatment of Piles, which was well received by attending surgeons from all over India.
Worldcon-2019 – Learn, Un-learn & Re-learn
The most prestigious International Conference by International College of Coloproctology Worldcon-2019 was held in Jabalpur, Chhattisgarh between 15-17th March 2019. Dr Rajendra Sonavane was invited to present a master class on LASER Surgery for piles.
Worldcon-2019, titled as - "Learn, Un-learn and Re-learn" witnessed an overwhelming participation from 500 surgeons from all over the world.
In this master class, Dr. Sonavane demonstrated his unique cost- saving technique that he uses in piles surgery with LASER.
Faculty at Training for "LASER IN ANO-RECTAL DISEASES"
Dr Rajendra Sonavane of Proctocare Clinic was one of the eminent faculty for a live relay training for "LASER in ano-rectal Diseases" on 16 th February 2019 at Zen Multispeciality Hospital, Chembur. This training got very enthusiastic participation with 100 surgeons participating for the live surgery relay and 400 doctors registered for the webcast. This event was organised by the Association of Surgeons of India in collaboration with Zen Multispecialty Hospital and Digestive Disease Research Foundation.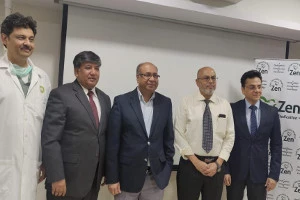 Guest Lecture on Laser Surgery - 21st January 2019
Dr. Rajendra Sonavane delivering a lecture on LASER Surgery to MS students at Poddar Ayurvedic college at Worli, Mumbai on 21st January, 2019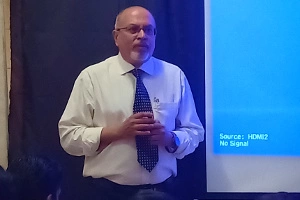 Laser Proctology Workshop - 25th November 2018
"NEW BEGINNINGS ENDLESS POSSIBILITIES"
PROCTOCARE CLINIC in partnership with TS COMPROZONE PVT. LTD. & A.R.C, LASER GMBH, Germany organised a One-day LASER training workshop for surgeons "NEW BEGINNINGS, ENDLESS POSSIBILITIES" on Sunday the 25th November 2018. This hands-on training programme under the mentorship of Dr. Rajendra Sonavane, a pioneer in this field, was attended by eminent Surgeons from Mumbai, Thane, Sholapur, and Bhandara.
Participating surgeons observed the LASER procedures for Piles, Fissures and Fistula and got hands-on experience of assisting in the procedures. This workshop was planned with the aim of fortifying the surgical skills of practising surgeons looking to widen their opportunities in their practice.
This unique certified workshop combining theory with practical training was a great success.
Dr. Sonavane summed up the workshop with the quote of PHIL COLLINS- In learning you will teach, and in teaching you will learn.