Dr. Rajendra Sonavane
M.S.,F.I.C.S.,F.I.A.G.E.S.,F.I.S.C.P.
Certified training in LASER surgery, Germany & Poland
What we do
Dr Rajendra Sonavane's Proctocare Clinic offers a one-stop solution for diagnosis and treatment of all problems related to piles, fissure, fistula, constipation, ODS, anal cancer and other related diseases. At this dedicated specialty clinic, we offer a comprehensive care with the advanced technology of LASERs.
Here, the patients are at the centre of all our activities. Their comfort and care is our prime concern. Our doctor, nurses and other staff work together to provide a homely and happy environment to every patient; which we believe go a long way in the early recovery of our patients.
We walk with you in this journey of restoring health. Come and experience Proctocare Clinic, where years of experience meet the cutting edge technology of LASERs with 'precision and compassion'.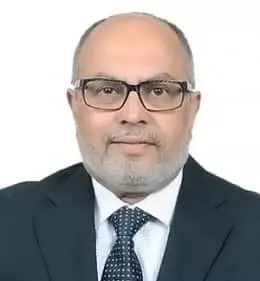 M.S.,F.I.C.S.,F.I.A.G.E.S.,F.I.S.C.P.
Certified training in LASER surgery, Germany & Poland
Dr. Rajendra Sonavane
Senior Consulting Colo-proctologist & pioneer in LASER surgery

Dr Rajendra Sonavane is a distinguished colo-proctologist with an outstanding clinical practice spanning over 30 years. He is one of the leading surgeons in India to introduce the use of LASERs for piles, fissure, fistula and other ano-rectal diseases.
Mastering this advanced technology from Germany and Poland, Dr Rajendra Sonavane started Proctocare Clinic, a dedicated speciality clinic to treat patients suffering from piles, fissure, fistula and other ano-rectal diseases. At this clinic, his healing hands have worked with 'precision and compassion', to treat thousands of patients, restoring their health and bringing smiles to their faces.
As he says, there is no greater satisfaction than seeing a happy face of a patient after the treatment. To allay the fear of surgery, he often tells his patients "fear the illness, not the treatment".
His accurate clinical judgement, perfect surgical skills and in-depth knowledge of his subject has won him the trust of his patients. He has a calm and gentle demeanor and an exceptional ability to listen to his patients with empathy. A staunch believer of ethical practice, Dr Rajendra Sonavane discusses all treatment options with his patients so that they can make an informed decision.
Top ranked since his schooldays, he opted for medicine. Completing MBBS and MS (surgery) from the Sion Hospital, a Government College in Mumbai, he joined the Bombay Port Trust, where he was instrumental in setting up its Laparoscopic Surgery department. Being passionate about this craft, he continued his learning journey along with his practice. He is a fellow of International College of Surgery (F.I.C.S), Indian Association of Gastrointestinal Endo-Surgeons (F.I.A.G.E.S) and International College of Coloproctology (F.I.S.C.P). He has been an honorary faculty member of Stapler Haemorrhoidopexy with Meril Academy and World Congress on Coloproctology. He is also a National level faculty of these diseases.
His zeal to promote LASER in the field of proctology is reflected in his untiring efforts to train and mentor hundreds of surgeons across the length and breadth of India and abroad. He is a "sought-after" faculty at national and international conferences, where he shares his expertise and experience with his fellow surgeons.
Dr Sonavane unwinds with music. Late evenings, after a long day at work, one can find him at his piano, playing a repertoire piece of his favourite French pianist, Richard Clayderman.
A voracious reader and an occasional short story writer, Dr Sonavane enjoys exploring new places; meeting new people and experiencing the rich culture, food and architecture across the globe.